Posted by on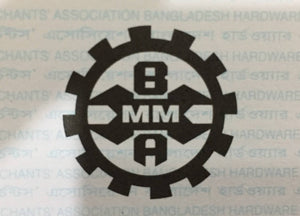 The Bangladesh Hardware and Machinery Merchants Association (BHMMA) is a prominent trade association that represents and serves the interests of hardware and machinery merchants in Bangladesh. Founded with the objective of fostering growth, development, and collaboration within the hardware and machinery sector, BHMMA plays a crucial role in advocating for the needs of its members, promoting industry standards, and facilitating communication among stakeholders. Download our BHMMA Membership Certificate  
Posted by on
EXP Form is a vital document while exporting goods from Bangladesh. Recently Bangladesh bank introduces online generation and submission of EXP form documents which is explained well in this document:
Posted by on
HS stands for Harmonized System. It was developed by the WCO (
World Customs Organization
) as a multipurpose international product nomenclature that describes the type of good that is shipped. Today, customs officers must use HS code to clear every 
commodity
 that enters or crosses any international borders.
Posted by on
The Export Registration Certificate (ERC) is a pivotal document in the context of Bangladesh's international trade. It serves as an official authorization for businesses to engage in exporting goods from Bangladesh to foreign markets. The ERC is a manifestation of the government's commitment to facilitating and regulating exports, stimulating economic growth, and fostering international trade relationships. The ERC holds immense significance for businesses involved in export activities in Bangladesh. It serves as a gateway to global markets and symbolizes a business's compliance with export regulations and trade policies. This document provides several key benefits. Download our ERC Certificate
Posted by on
The Incoterms® rules feature abbreviations for terms, like FOB ("Free on Board"), DAP ("Delivered at Place") EXW ("Ex Works"), CIP ("Carriage and Insurance Paid To"), which all have very precise meanings for the sale of goods around the world.